Registration Open
The theme for the Memphis Cup of Nations is to seize the universal passion for sport, connect the nations and build community.
2015 Teams
Meet our 2015 teams. We have a full line up of the best 16 teams from around the world participating in the event.
2014 Tournament Results
It was a close match between two equally talented teams during the final game of the inaugural Memphis Cup of Nations!
On Saturday, 4/18, we invite you to participate in the second annual Memphis Cup of Nations & Family Festival in Memphis, TN. Memphis is a diverse, family oriented community with a lot to offer.
Latest News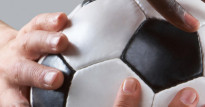 Have you ever looked around and noticed the beauty in the diversity we have here in Memphis? So many different faces, each one unique and
Schedule
Time: 8:00 a.m.
Location: Christian Brothers Univ., 650 E. Parkway South, Memphis, TN